Sorry for the brief interlude in my posts but I've jetted of to sunnier climes for a week or so and have had a few days downtime with the family as well as a long day travelling! So, I'm here in the Canary Islands for the next ten days and really loving the warmth – we left snow behind apparently so I'm not complaining!

Continuing on with my book series spotlights I am posting about an author who is not only an amazing author but someone who has also become a really good friend of mine too – and yes I stalked her hard until she gave in and we actually went on a girly date! She must have been impressed because date number two is just around the corner! I didn't know Nicola prior to reading any of her books but fell for Dex and Jared so hard I just had to tell her! Oh , and we also share a fondness for exclamation marks too!!!!!!!
Nicola stole my book heart with her Take My Hand series and has just released book number 4 Hold on Tight EARLY!! You heard me – it went live yesterday and I just about wet myself! If you haven't read this series you need to get one clicking on the links I will post below ASAP!
In this four book series, you are introduced to Dex and Emily and also to Rachel and Jared. Dex is the somewhat mysterious womanising American bartender, with the love 'em and leave 'em with no strings attached kind of attitude who works with Jared. Dex also has a past and one which has obviously shaped him today and also one he is obviously running from. Jared is a typical spoiled rich brat who is happy to flirt and bag women. Emily is a quiet type who is on an escape mission from her parents and ends up starting University in London with her loud, potty mouthed and wheelchair bound best friend Rachel. You will laugh, you will cry and you will laugh some more too but I love this series so much. The characters are all amazing and I actually found myself with a massive spot spot for Jared as well as having a raging crush on Dex and the more you learn about him the more you want to mother the guy!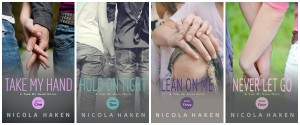 So here is the books from the series in order, complete with links and also a bit about Nicola too! Hope you enjoy these guys as much as I have!
Book One Take My Hand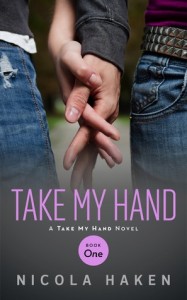 Synopsis
Twenty-four year old Dexter Michaels has arrived in the UK for a fresh start – leaving everything and everyone he knows behind in the states. Determined to put right some of the wrongs he'll never be able to forgive himself for making and make his Aunt Sarah – the only person left who still believes in him – proud, he lands in London with the intention of working hard, getting his degree and keeping himself to himself. He can't destroy anybody else that way…
His heart and his body have other ideas however when he finds himself sitting next to nineteen year old Emily Barton in his Psychology class. Moving down south to find her own New Life, Emily is shy, smart and beautiful – everything Dexter knows he should stay away from… everything he knows would be too easy for him to break.
But she makes him feel things he'd forgotten even existed. She makes him laugh, smile, care… forget. Without her trying, and without him realizing, Emily has wound her way into the one place he swore to keep locked away forever – his heart. But can she stay there when she discovers the dark past he's so determined to keep hidden from her? Or will he destroy her too, just like he always expected?
(Not suitable for under 18's due to language, drug/alcohol abuse and sexual content)
Teaser: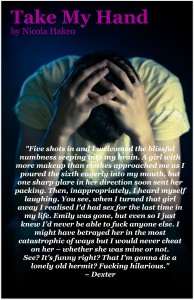 Links:
Book Two Hold On Tight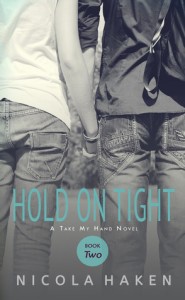 Synopsis
A figure from Dexter's past has uprooted all the memories he has tried so desperately to bury… to forget. The terrible events of his past have been blown wide open once again, immersing him a pool of guilt deeper than he's even experienced before.
Dexter feels powerless. The future he foolishly allowed himself to conceive is falling apart around him and there's nothing he can do about it. But there's one thing he can control – one thing he's an expert at… blocking everything out. Losing all control, Dexter copes the only way he knows how – he dives so far into the well of addiction, the only thing that matters anymore is where his next fix is coming from.
Mission accomplished – there's no one left. He's successfully pushed everyone away. Nobody left to care about means no more guilt, right? You can't hurt people who aren't there…
But has he really pushed Emily as far away as he thinks he has? She's given up everything for him – her home, her friends… her whole life. And she doesn't regret a single thing. But can she save him from drowning, or has he finally sunk too far?
(Not suitable for under 18's due to language, sexual content and explicit drug use)
Teaser: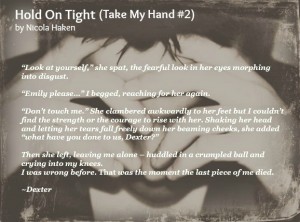 Links:
Book Three Lean on Me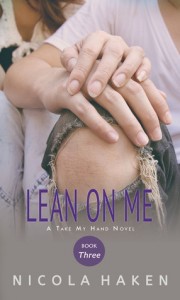 Synopsis:
Rachel Mason oozes confidence. She's outgoing, adventurous and would chop off her right arm before caring what other people think of her or her disability.
Right?
Jared Mattheson on the other hand, is more than a little goofy and a whole lot of carefree. He's happy living the bachelor life on his father's credit card, takes nothing seriously and wouldn't know difficulty if it slapped him in the face.
Right?
With Emily and Dexter away in the States, Rachel and Jared are left behind to keep each other company. They share the same sense of fun, their personalities bounce off one another perfectly and perhaps inevitably, they become best friends. But what happens when the lines of friendship start to blur? How will they cope when the sides of themselves they've kept hidden from the world for so long begin to show?
Their journey together may have started with fun, games and alcohol – but it seems the future has other ideas.
Turns out, even the strongest of people need someone to lean on sometimes.
(Not suitable for under 18's due to adult language and sexual content)
Teaser: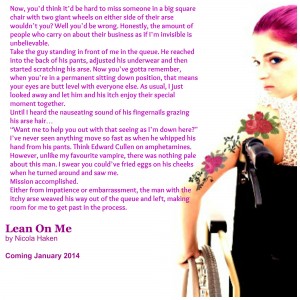 Links:
Book Four Never Let Go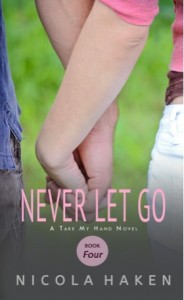 Synopsis:
In the final book of the Take My Hand Series, Emily and Dexter are finally on course to a happy future. Arriving back in the UK with Aunt Sarah in tow, everything seems to be slotting into place. For the first time in his life, Dexter has found his purpose. Surrounded by family, friends and the woman he adores, he has at long last made peace with his demons and is determined to fight for the life he now knows he deserves.
With best friend Rachel back by her side and a resolve to work things out with her parents once and for all, Emily's life is also on the right track. Or so she thinks…
When a tragic revelation threatens to destroy Emily's world, it sends her spiraling down a path leading to more secrets, lies and heartache – leaving her questioning her whole life and everyone in it. To top it off, Emily almost lost one of the most important men in her life once before, is it about to happen again?
"This is it, doll. Our future. I need you to hold on to it and never let go."
Teaser: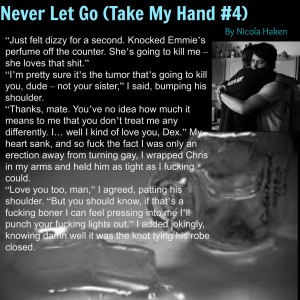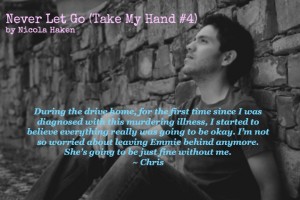 Links:
About Nicola:
I live in Rochdale, England with my wonderful family and when I'm not playing with my imaginary friends I can usually be found looking after my four adorable (sometimes!) children (six if you include the dogs, seven if you include the hubby!) or studying towards my English Literature degree.
All in all I'm just an ordinary mum with an addiction to reading about hot book guys, writing about hot book guys and Pepsi Max! Oh, and if my kids ever ask… I moonlight as the Pink Power Ranger 😉
LINKS:
Other books by Nicola: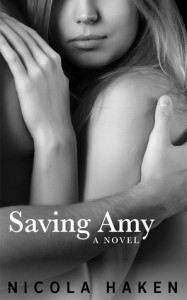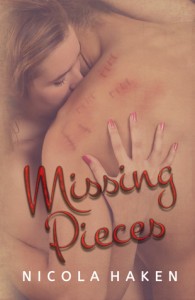 SPOTLIGHT – Nicola Haken Take My Hand Series!