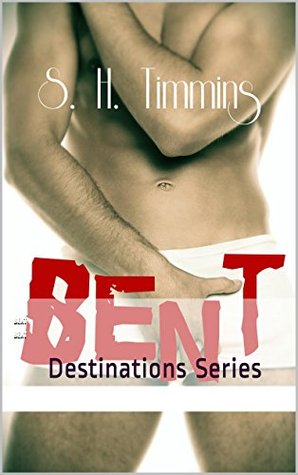 Synopsis
Alex Bradley has the life of a self-made playboy. He owns one of the hottest clubs, with his two best-friends. The women are plentiful and easily seduced by his good-looks and charm.
One night, he meets the woman of his most erotic fantasies. While high on lust over this vision of beauty, he makes a most painful mistake which alters his life forever.
Join him as he shares his hilarious story, by recounting the events that took him from an elusive playboy, to the perfect mate.
One night, a man meets the woman of his dreams and feels love for the first time. The man effortlessly wins the woman, and rides off into the sunset with her.
This isn't me.
One night, a man meets the woman of his dreams and he feels pain and suffering. The man encounters numerous obstacles winning the woman, and has a bumpy ride to the end.
This is me.
The man experiences a magical journey towards love, filled with wonder and endless moments of perfection.
This isn't my story.
The man experiences a tormented journey towards love, filled with chaos and endless moments of frustration.
This is my story.
Allow me to share with you my personal version of meeting the right woman, and all the wrong things that happen along the way.

If you like a good chuckle and a whole load of love and romance then this is the book for you!
We meet Alex, a self proclaimed man whore who runs a successful club with his two best friends, Dante and Logan. He loves life and loves the ladies more, that is until one night he ends up in the ER with an injury that takes him out of action in the ladies department.
Enter a long lost childhood friend, Shay, who immediately catch Alex's eye when she comes to work undercover in their club. She's all grown up in more than one sense and Alex finds himself in the unenviable position of wanting to get to know her better! He has several obsticles in his way, mainly the fact he is out of action. He has to pursue this amazing woman the more conventional way and here is where the romancing begins. Once he starts on this path, he also finds that to get his way in to Shay's life and her heart he also has to win over Logan (the overprotecting cousin) and her father!
I won't give too much away but this book leaves you howling with laughter one minute, swooning the next and then leaves you hanging (in a nice way) with regard to the stories behind the other main men, Dante and Logan.
Even though this is plugged as being part of a series, it is a nice book to read in its own merit and don't let the fact it is the first book put you off. You get a complete story but are only left wanting more because of the two other amazing men that appear! It is also refreshing to because you get to enjoy the entire ride from inside Alex's head and believe me when I say it's pretty hilarious at times! Fab read and can wait for more! 🙂 Fab 5 stars!

BUY THE BOOK
AMAZON UK / AMAZON US / SMASHWORDS / KOBO / iTUNES / B&N

MEET THE AUTHOR
AMAZON / GOODREADS / FACEBOOK / TWITTER / WEBSITE
5 Star Review for Bent by S. H. Timmins