SYNOPSIS:
Alex and Will have spent months keeping their relationship hidden from their families. Getting caught prematurely causes them to admit their love for each other to their parents.
One decision made by Alex's father changes her entire world, shattering her plans for the future. Alex always thought Will was the very air she breathed, but life has a way of causing doubts for the one thing she thought was absolute…their love.
Can Will's promise to Alex be enough for her to hold on to or will she find herself moving down a different path that she never imagined for herself?
Without You is book one in the Love Wanted in Texas series.
GOOD READS link for Without You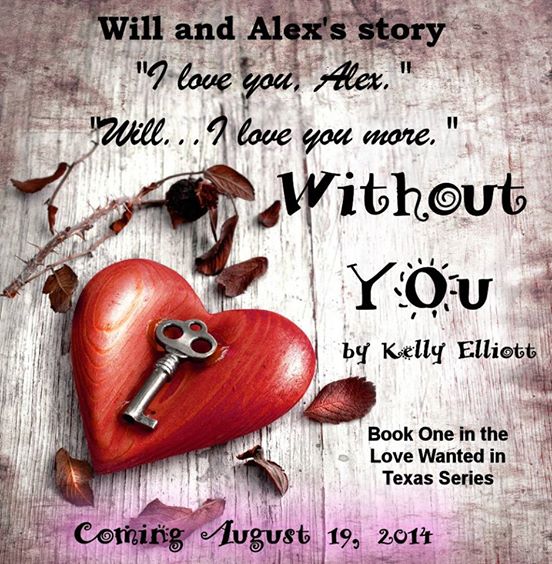 Kelly has done it again!! I will admit to being a tad dubious about reading the spin off from the Wanted series (This has been one of my favourite series ever!) because seriously how can you improve on that!
However Kelly blew me away with Without You and being able to see the guys as grownups and dealing with the same stuff that their parents went through with them has made me laugh, cry and melt my heart too!
The new bunch of kids on the block are fantastic and as expected they are a tight bunch and look out for each other. They have charmed me and I have loved hearing the story of Alex and Will too.
Young and in love but with expectations from their parents (Gunner especially – what is he thinking and does he not remember falling in love too?!) they are thrown apart and are forced to live away from each other.  Will they be able to stay true to their love?
I want to rave and rave about this book but will end up lacing this review with spoilers so I will just say if you are fan of the WANTED series you HAVE to read this story and as per usual your heart will break and there are a few OMG moments in there too but true to Kelly it is a fantastic heartwarming tale and a fantastic start to the new series!
It deserves waaaaay more but I'm giving this a full five fab stars from me!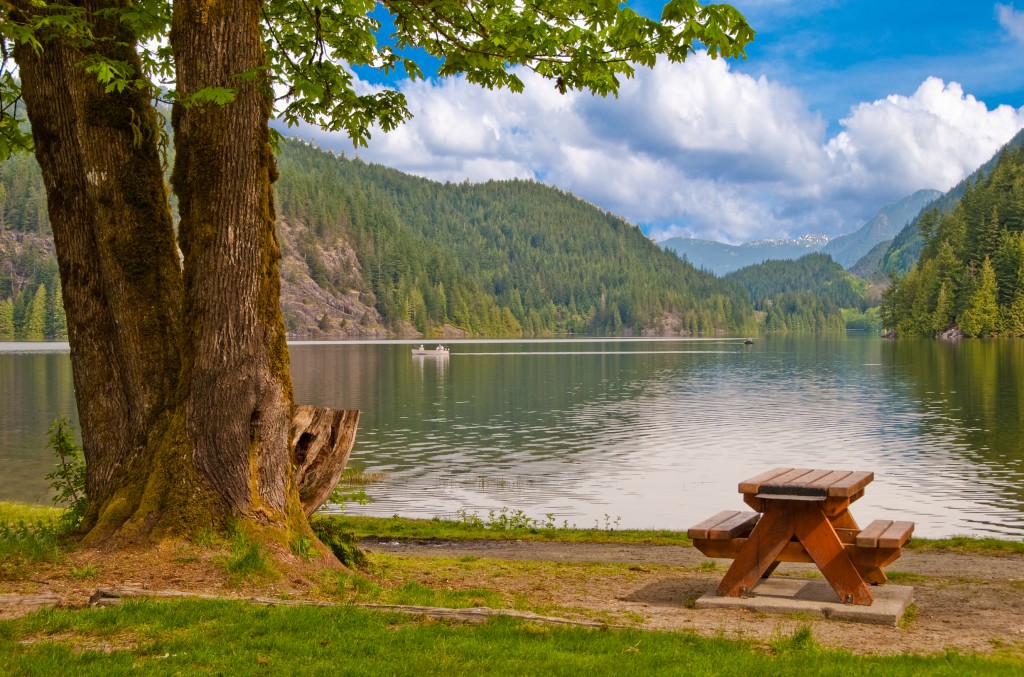 Excerpt:
I heard a knock on my bedroom door, and I flew up out of bed. I threw open the door, hoping to see Will.
"Libby…" I walked back to my bed and sat down. The tears began falling again. "Please tell me where he is."
 Will hadn't come home for Thanksgiving break, and no one knew where he was, not even Luke.
She walked up to me and dropped to sit on the floor. "I swear to you, Alex, I don't know. We've all been trying to call him. My parents are so worried about him."
 "He wouldn't let me explain." I cried harder as I put my hands up to my face.
 "Alex, I have to ask you something, and you have to be honest with me. I talked to Grace."
I dropped my hands and looked her in the face. "What did Grace tell you?"
"The truth—that you've been spending a lot of time with this Blake guy. Do you have feelings for him, Alex?"
"No! Well, yes…I mean, no. Damn it!" I shouted as I stood up.
Spinning around, I looked at Libby. "I don't know. I don't have feelings for him like I have for Will, but something is there. I just keep hearing these voices in my head. I don't know what to do, Libby. I love Will. I want Will, but when I'm around Blake, I…I want…"
 "Him?"
The tears were pouring down my face. "I don't think so. Sometimes, Will sends me these text messages. They drive me insane with lust, and then I'll see Blake, and I get these weird feelings. I'm not sure if I'm just missing Will, or if I…if I…"
"If you have feelings for Blake."
 "Alex?"
I looked up and saw my father standing there. This was his fault. It was his damn voice in my head that I'd kept listening to.
"This is your fault," I said.
My father looked shocked. "Excuse me?"
"You made me go to UT when you knew I wanted to go to A&M. I hate UT! I hate it! If I had been with Will at A&M, none of this would have happened. I hate you!" I pushed past my father and ran down the stairs.
"Alexandra Eryn! You stop right now!" my mother called out.
I ran past Colt and out the back door. I needed to find Will. I needed to get fresh air.
I ran into the barn, and Banjo poked his head out of his stall. I grabbed a lead rope, and then I walked into his stall, clipped it on, and led him out. I jumped up on him and began riding him bareback. I let Banjo lead the way as I sobbed and fought to catch my breath.
I wasn't sure how long I had been out riding Banjo. I just sat on him, feeling numb. When he made his way to the river, I jumped off and stood there. I watched him graze on the grass. I dropped his lead, and I walked over to a tree. I slowly slid down it and stared out at the river. I had no tears left.
I leaned my head back and replayed the whole thing over again in my head. I thought of every single thing Will had heard and how it must have sounded to him.
 I closed my eyes and whispered, "Will, please come back to me. Please."
I felt something hitting my boot, and I opened my eyes to see Banjo. I smiled and looked up at my giant beauty. "I can always count on you, boy. Isn't that right?"
He began bobbing his head up and down, and I let out a giggle.
I stood up and began running my hands along his side and back. "Oh, Banjo, I really messed things up." I buried my face into my horse and softly cried.
"Alex? You feel like company?"
I looked up and saw my father. I walked over to him, and he pulled me into his arms. I completely fell apart. My legs gave out on me, and we both slowly hit the ground. He pulled me onto his lap and held me while I cried.
"Alex, please don't cry, baby."
"Daddy, he's gone. He left me."
He began rocking me while I attempted to settle down.
 "Shh…baby girl. Please, please don't be upset."
I pulled back and looked into my father's eyes. "I didn't…I didn't mean it when I said…when I said I hated you. Daddy, I didn't mean it."
He pulled me back into him. "I know, Alex. I know."
"I love him, Daddy. I love him so much, and I hurt him so bad."
He pulled back and placed his finger under my chin. "Alex, from what I understand, Will didn't give you a chance to explain. Just give him time to cool down, sweetheart."
I tried to smile. "Daddy, I kept hearing your voice over and over in my head. I tried liking UT, Daddy.
***EXCLUSIVE INTERVIEW***
Josh and Heather!
We here at the blog are so honoured and happy to have had the chance to chat to Josh and Heather from the amazing Wanted series by Kell Elliott and now also the side stars of the new Love Wanted in Texas Series!!!!
I love you guys and have to say that you are my favorite couple by far (just don't tell the others I have said that!).
So, how is life for you guys now?
Heather: Very well. Both of our kids are off to college so it's a bit quiet in the house.
I know in the past you have both had to deal with some heartbreaking issues.  Josh, your accident and Heather the sad passing of your parents.  How do you think that has shaped your relationship?  Do you think that these issues have make you both more protective as parents too?
Heather: I think if anything it just makes you appreciate life more. I don't think it has made more protective. Life is going to happen, that's the way we learn things.
Josh: I agree with Heather. What we went through made us strong for sure though.
Sorry to bring this up Josh but your past has been decidedly  "colorful" – do you think that this has had an effect on how you have brought up the twins?  Especially Will?
Josh: I'm sure. We raised Will to respect women. They are to be treasured. I think we succeeded. 
I never believed in love at first sight until I heard your story!  What was it that made you both know in that moment that you have found your soul mate?  Do you hope that Will and Libby will experience love like you have?
Heather: I just knew the moment I saw him and my world became alive again. 
Josh: *Smiling* Something about Heather's smile just healed my heart. I can't even explain it. 
Heather: I think we both want Will and Libby to experience the love we have experienced. 
I must admit Josh, you are a closet romantic and have made me swoon on many an occasion! You are such a lucky lady Heather and I'm insanely jealous (but happily married myself so please don't worry..!) Did you learn everything you know about romancing from your friends Gunner, Jeff and Brad or is this stuff you come up with on your own? And what advice will you pass on to Will and Libby?
Josh: *Laughing* I'm sure I picked up one or two things from the guys, but really it comes down to loving and taking care of what is yours. We have always told Will and Libby to respect other people. Treat them the way you would want to be treated.  
How do you both feel about Will dating Alex?  And what did you feel when you discovered they were serious about each other?
Heather: We love Alex like she is our own daughter so we are happy for both of them. 
Josh: I think the two of them are very much in love. I'm proud of Will for the way he shows Alex how much he loves and cares about her.
As parents of both a guy and a girl, is it difficult to treat each of them the same (especially when it comes to the other sex!)?
Heather: No, you just deal with different…issues.
Josh: *Laughs* Girls are for sure harder, I'm not going to lie.
It is amazing to now be seeing your kids growing up together like you did with your gang of amazing (and insanely good looking) friends.  If you look at your friends as parents for a moment can you sum each of them up in one word
Jeff – Josh: Funny
Ellie – Heather: Loving
Gunner – Josh: passionate
Ari – Heather: fiesty
Amanda – Heather: Happy
Brad – Josh: protective
Quick fire questions:
Lace or satin? Satin
Boxers of briefs? Boxers
Chocolate or flowers? Flowers
Night in or night out? In
Ford or Dodge? (sorry I couldn't resist?!) Both
Thank you so much for taking the time to chat!
Purchase Links:
Author Bio: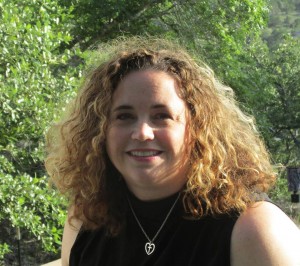 Kelly is married to a wonderful Texas cowboy who has a knack for making her laugh almost daily and supports her crazy ideas and dreams for some unknown reason…he claims it's because he loves her!
She's also a mom to an amazing daughter who is constantly asking for something to eat while her fingers move like mad on her cell phone sending out what is sure to be another very important text message.
In her spare time she loves to sit in her small corner overlooking the Texas hill country and write.
One of her favorite things to do is go for hikes around her property with Gus….her chocolate lab and the other man in her life, and Rose, her golden retriever. When Kelly is not outside helping the hubby haul brush, move rocks or whatever fun chore he has in store for her that day, you'll find her inside reading, writing or watching HGTV.
Stay connected with Kelly Elliott:
FACEBOOK / TWITTER / WEBSITE / GOODREADS
Email: authorkellyelliott@gmail.com
PUBLISHED BOOKS BY KELLY ELLIOTT:
THE WANTED SERIES
WANTED
SAVED
FAITHFUL
BELIEVE
CHERISHED
A FOREVER LOVE
THE BROKEN SERIES
BROKEN
BROKEN DREAMS
JOURNEY OF LOVE SERIES
UNCONDITIONAL LOVE
LOVE WANTED IN TEXAS SERIES:
WITHOUT YOU (BOOK #1)
Giveaway:
BLOG TOUR & EXCLUSIVE INTERVIEW with Josh and Heather!- Without You by Kelly Elliott