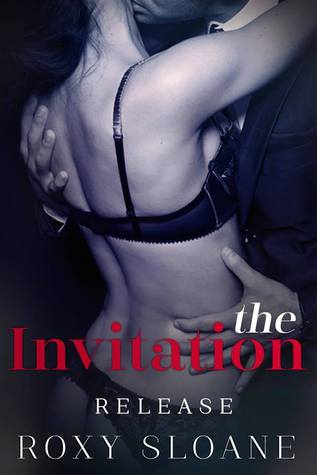 Book & Author Details:
The Invitation: Release by Roxy Sloane (The Invitation #3)
Publication date: October 27th 2014
Genres: Adult, Erotica, Romance
Synopsis:
The invitation unlocked a world of pleasure — but the game is only just beginning…
He promised me an adventure. I had no idea what lay in store. Now, I know his name, and everything has changed.
I want to trust him, but his secrets could ruin us both. I need to know what he's hiding – before it's too late.
I've already risked everything for his love. Now, I'm playing to win.
Are you ready?
*The explosive conclusion to the seductive new series*

OMG WOW! Roxy has absolutely done it again!! I have been fortunate to be able to read an ARC of this and she has totally blown me away again! 

The Justine and Ash story continues and concludes in this steamy, angsty and sometimes nail biting story! Ash is just pure alpha male and his command over Justine is hot hot hot. Lots of issues are resolved and secrets revealed in this steamy conclusion and its a fantastic climax to an other brilliant series! I also love how we get a glimpse of Vaughn and Keely too – I've missed them!

I love the strong female lead in Justine and although she tried to mot take the crap, he can't help how affected she is by Ash! And Ash – you can't flaw his determination to have Justine! This is a fast paced series and Im loving these right now because, like with this installment, I can devour them in a couple of hours and still be left satisfied!!!

This series has had be gripped from the start of the Prologue right up until the last page! I highly recommend you one clicking this when it comes out!!!!
Buy Links:
Author Bio:
Roxy Sloane is a romance junkie with a dirty mind. She lives in Los Angeles with her hot ex-military hubby and her two kids. She loves writing sexy, complex stories about pushing the boundaries and risking it all.
Author links:
NEW RELEASE The Invitation 3 by Roxy Sloane