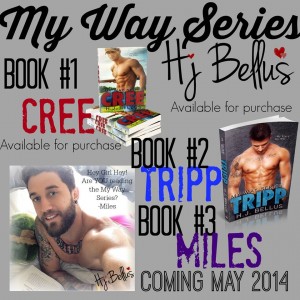 ➜ CREE (My Way #1):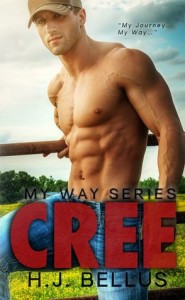 Amazon US
Amazon UK
Amazon AU
Paperback
Audible
B&N
➜ TRIPP (My Way #2):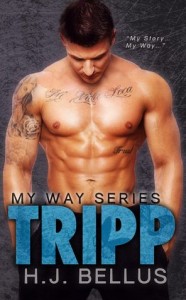 Amazon US
Amazon UK
Amazon AU
B&N
Paperback
➜ MILES (My Way #3):
Releasing in less than ONE MONTH.
Add to your TBR here : GOODREADS
SYNOPSIS:
I lost it all…
My hope, my happiness, and my will to live. My heart was tattered and torn from the promise of real love.
Until him…
His profound love for living, fortune cookies and collection of rusty matchbox cars made me smile again. It is a simple love story. I found my rainbow, my pot of gold, my piece of beautiful all in one simple man. Miles.
Not every happy ending is perfect…
A hidden secret forces me to reveal my hand and choose between my Prince Charming and my family.
My choice. My consequences. My story. My Mistake.
AUTHOR LINKS:
FACEBOOK / TWITTER / GOODREADS
Spotlight Author H J Bellus