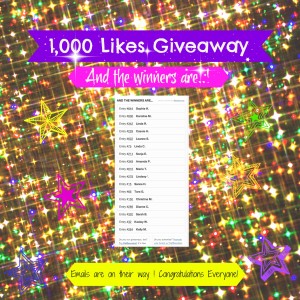 Congratulations to the winners of the 1,000 likes celebration giveaway!
Winners were picked by random.org and I have then put prizes into a hat and pulled a prize per winner at random again!
Each winner has been emailed with their prize and well done everyone and thank you all for your continued support!!!
Emma