*** Two amazing standalone novels ***
Do you like damaged characters who don't feel worthy of love? Hot football playing student? Dishy Doctors? Well if the answer to any of those questions is yes then get one clicking these amazing books by Nicola Haken!  Saving Amy was the first novel of Nicola's that I ever read and it broke my heart to read! Full of sadness, angst and taking you on a journey of recovery it really tugs at your heart strings.
My favourite book boyfriend of mine that appears in Nicola's books is Blaine from Missing Pieces.  This again is a heart-wrenching story with a lot of twists and turns that keeps you guessing unit the very end!
SYNOPSES AND PURCHASE LINKS: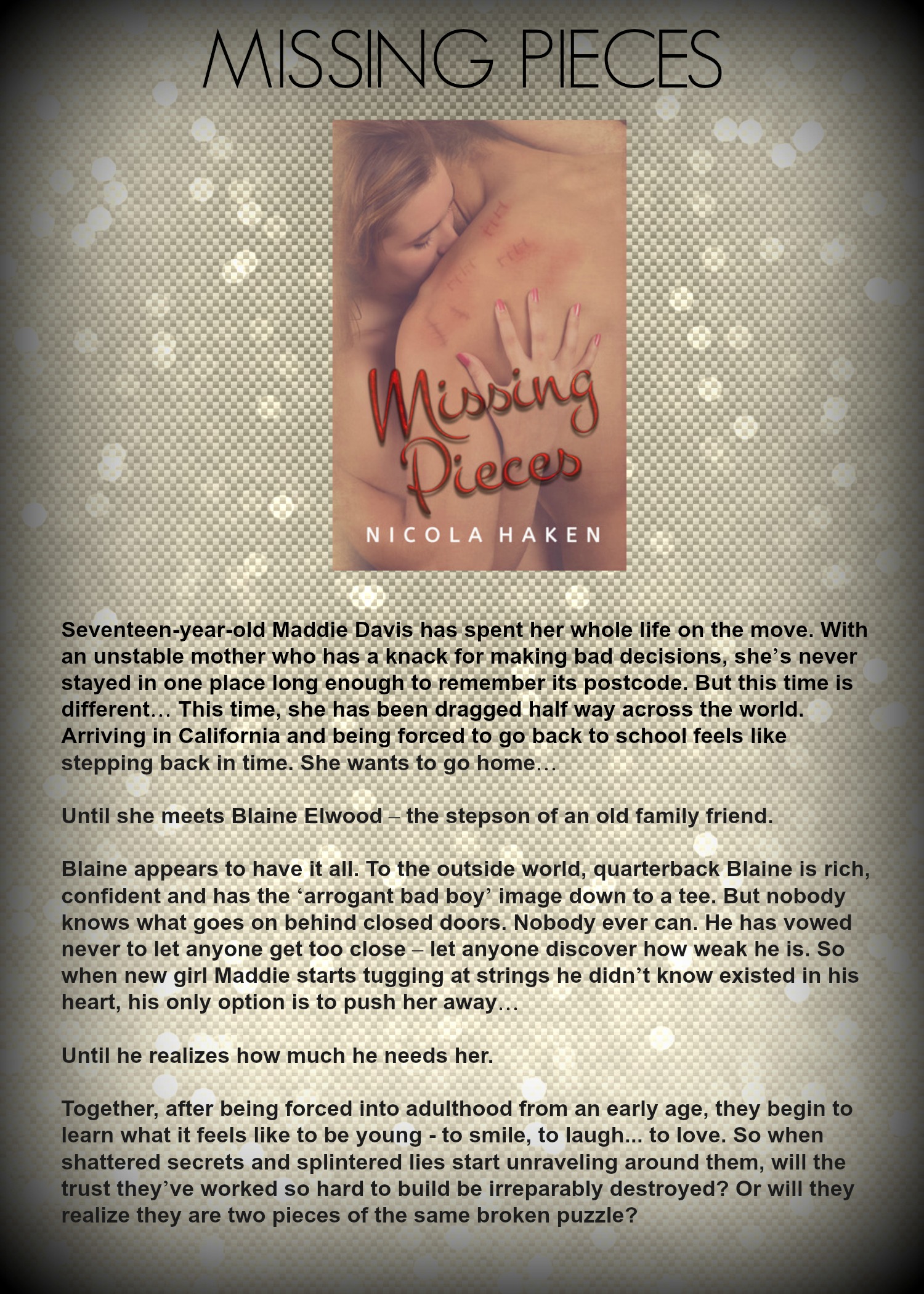 LINKS: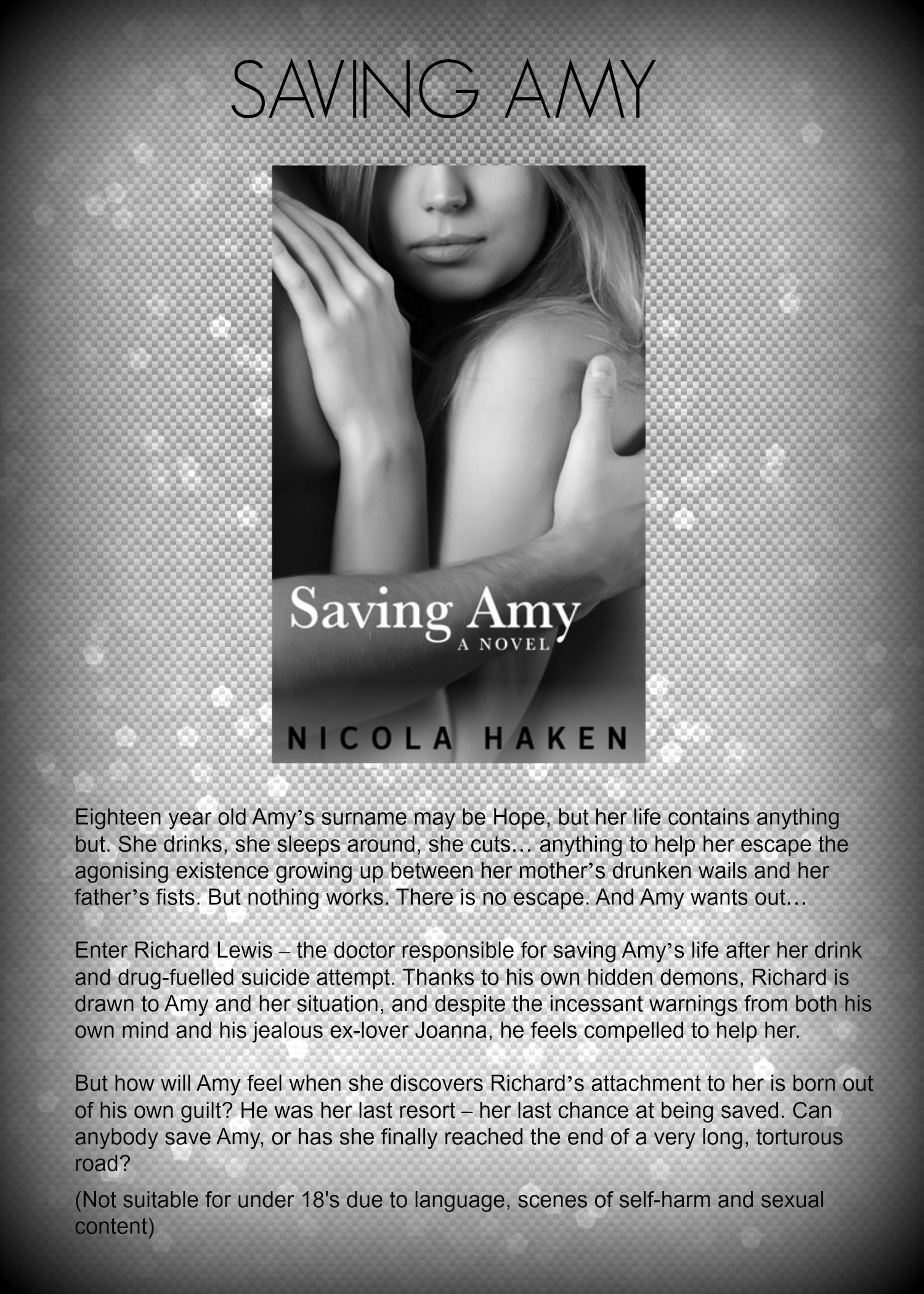 LINKS: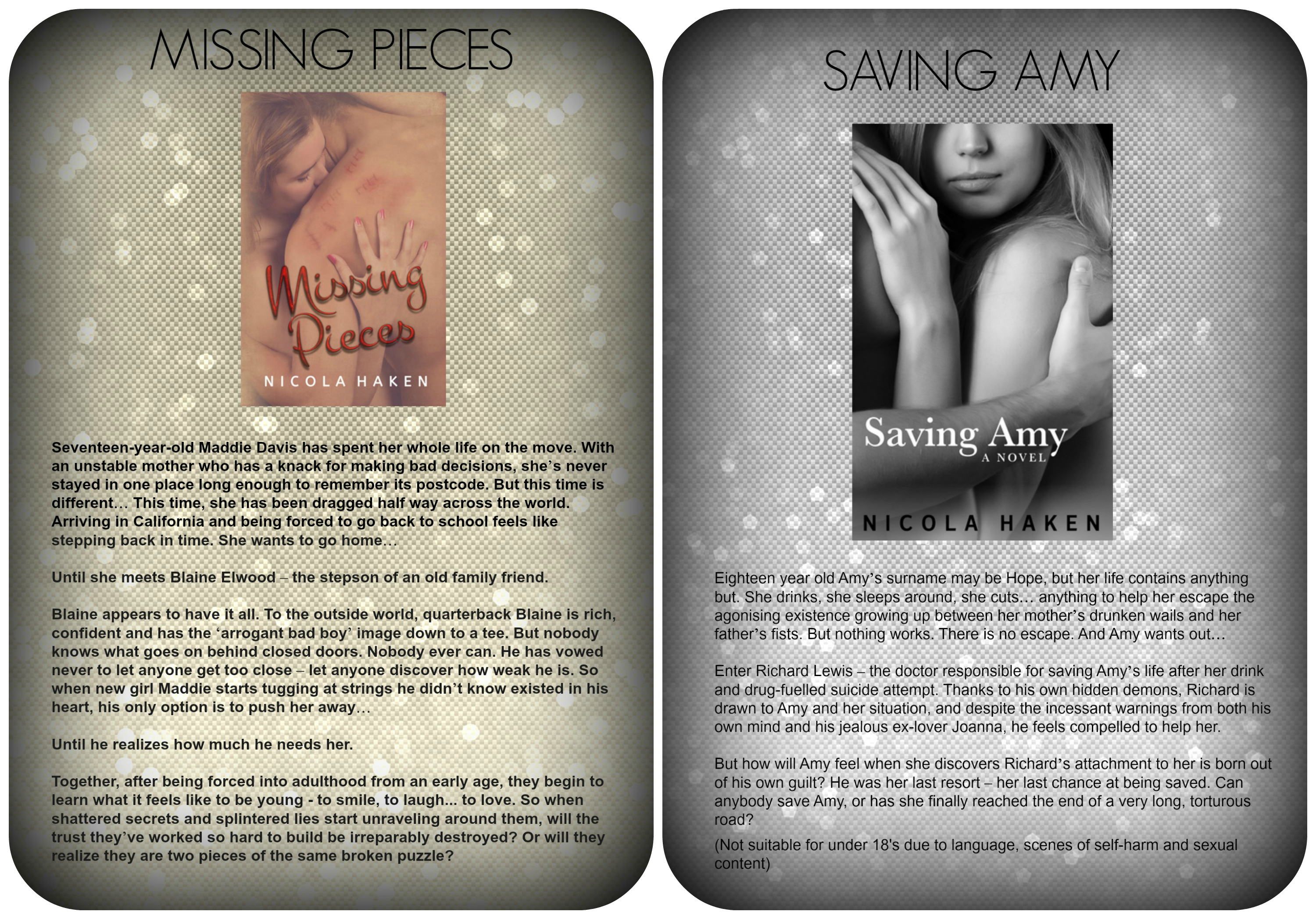 BOOK BLITZ Missing Pieces and Saving Amy by Nicola Haken